47% of women have access to a bank account worldwide, compared to 55% globally (World Bank 2013). According to studies conducted by the CAF (Development Bank of Latin America), 67% of women ask another person to make their financial decisions, compared to 52% of men.
These differences are correlated with lower general financial literacy among women than men, which is found in all geographical areas (Hasler and Lusardi 2019).
Is the increasing access of women to mobile phones and the internet around the world a solution to these inequalities?
This is the challenge of some fintech applications that are beginning to emerge on the subject of financial education for women.
With international ambitions, these fintechs aim to train women in investment mechanisms and budget management.
In this article we will focus on three of them, Your Juno, myBixie and Capitana.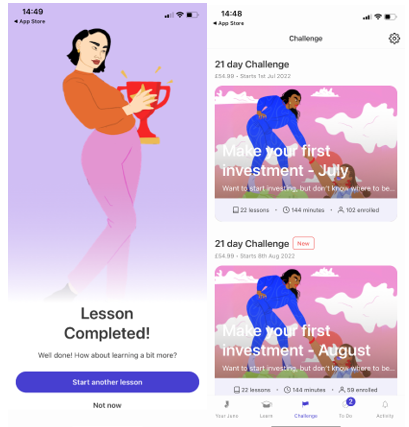 Juno is a financial education and management application specifically for women.
Founded by two women in the UK in 2021, Your Juno aims to bring a community together around common goals by meeting at online and face-to-face events.
In a Freemium format, the application offers free fun content for training, with 21-day paid challenges (£54.99) to access specific courses.
The lessons are written by certified finance experts. The application includes a notification alert system so that the user is reminded to follow the lessons available as "tasks" to complete.
This application has about 10,000 subscriptions. The navigation is fluid and rather intuitive.
The lessons are divided into different themes according to the user's own objectives: investing, buying a property, preparing for retirement for example.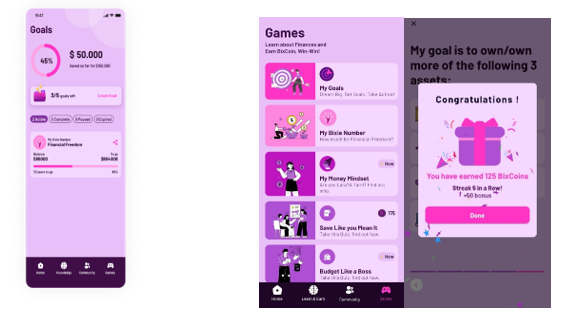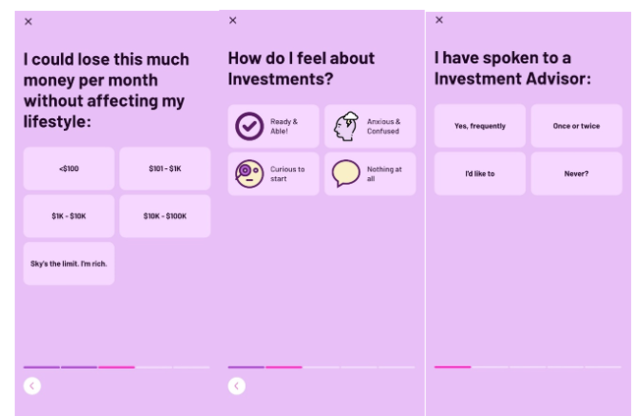 The Bixie app was created in Singapore in 2021 and aims to promote women's independence through financial autonomy.
With a feminine and playful visual, it brings together a multitude of data on financial education in the form of fun games, videos, podcasts, articles and online conferences.
A real community is present to exchange on the following topics: savings, investments and financial goals.
The user has a real journey as she progresses and uses the application, she can create her own profile and can then share with other women on financial issues.
The "games" category includes quizzes which are rewarded with "BixCoins" for completion. BixCoins are also earned through referrals. There are just over 1000 subscriptions to this new application.
Capitana by Startalers "The future belongs to those who invest early"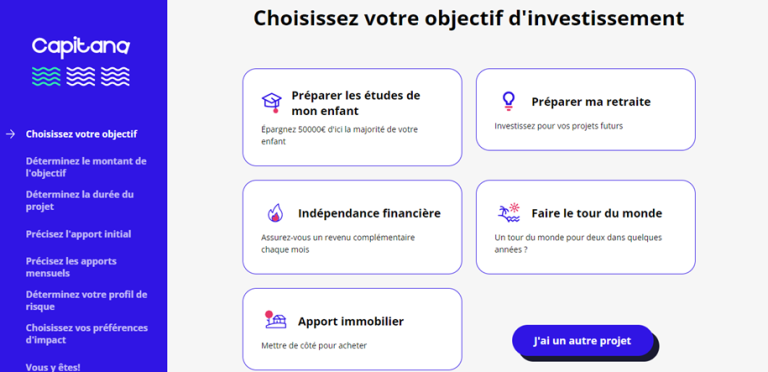 This tool is also aimed at women, to make them aware of the idea of investing and so that they can take control of their finances and gain independence, all in a sustainable and responsible way.
This Fintech is from Luxembourg and raised €820,000 in 2021 and was therefore able to create the Capitana tool.
Capitana uses the Neuroprofiler tools, namely our RISKprofiler: to help them assess the risk profile of their clients and MIFIDprofiler, to help them identify the MIFID/LSFin profile of their clients too.
The values promoted by the tool are sustainability, equality and it aims to increase the inclusion of women in the world of finance by training them and giving them a maximum of keys to grasp this field.
It is a platform that helps women to invest in the financial market, through tools: fun questionnaires, different sheets, made to accompany them in their investment projects.
The aim is to help these women establish their financial plans and give them a maximum of resources and tools to help them carry them out effectively.
The tool aims to be as simple, accessible and responsible as possible. Several packages are offered: the free package with an investment simulation, determining one's risk profile… It starts at 100€ per year where one can start to concretise a real investment project, access to a personalised educational content, then there is a 200€ offer where one can create three distinct projects and detailed reports on the companies contained in the invested portfolio.